Conditions
The proEVLifeCycle ESR projects are funded by the European Union's Horizon 2020 research and innovation programme under the Marie Skłodowska-Curie grant agreement No 860303.
Criteria
You are invited to apply if you meet the following eligibility criteria:
You are in the first 4 years (full-time equivalent research experience) of your research career and have not been awarded a doctoral degree. This is measured from the date when you obtained a degree that formally entitles you to embark on a doctorate until the start date of employment.
You are willing to move to the country of the host institution of your interest.
You have not resided or carried out your main activity (work, studies, etc.) in the country of the host institution of your interest for more than 12 months in the 3 years immediately before the start date of employment. Short stays, such as holidays, are not taken into account.
You are proficient in written and spoken English.
You have the requested skills and experience for the ESR project(s) of interest (see Vacancies)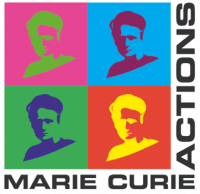 Our offer
We offer an international and innovative research and training programme in the field of extracellular vesicles in oncology. You will be embedded in a consortium of experts from various sectors and will have access to state-of-the art technologies and infrastructure. Next to your own research project, you will be offered training in presentation, grant writing, entrepreneurship, knowledge exploitation, leadership and job application skills, amongst others.
The anticipated start date of employment is 1 March 2020 and is to be agreed with your supervisor. You will receive an attractive salary including mobility allowance and family allowance (if applicable) as laid down in the Horizon 2020 Marie Skłodowska-Curie actions Work Programme 2018-2020. The period of employment within proEVLifeCycle is 3 years. For host institutions with a national PhD track of 4 years, the employment will be 4 years. This is indicated in the description of the individual ESR projects (see Vacancies).
How to apply
You submit your application via this website. Your application should be composed of:
Requested personal information
Confirmation of eligibility check
Order of preference in case of more than 1 application*
Motivation letter
CV
Single PDF file of max 2 Mb with;

Minimum of 2 reference letters (in English)
Copy of relevant diploma(s) and academic transcripts
Proof of English language proficiency, if available
* You can apply for a maximum of 3 ESR projects. For each project, you need to submit an individual application. For each application, you provide a specific motivation letter with the same CV, reference letters and other relevant documents. In each application form, you should indicate the order of preference for the ESR projects of interest. A single application for multiple ESR projects is not in line with this procedure and will not be taken into consideration.
The application procedure will be open until 1 November 2019.
Selection procedure
After the closing of the application procedure, the local supervisors will evaluate the applications for their ESR project and select candidates for a face-to-face or video interview based on relevant education, scientific skills and experience, motivation and reference letters. Candidates will be asked to give a presentation during the interview. The supervisors will make a final ranking of preferred candidates for their ESR project after the interviews. The proEVLifeCycle Supervisory Board composed of all supervisors will make a final decision on the selection of candidates. In case of equal ranking, preference will be given to women and researchers with a refugee status (provided they have or are able to obtain work permits). We anticipate to finish the recruitment procedure before 1 January 2020.
The proEVLifeCycle management team will oversee that the European Charter for Researchers and the Code of Conduct for the Recruitment of Researchers are respected during the recruitment process.
Interested to become part of this exciting project?
Check out the research project vacancies and conditions, and apply!